Camargue Yacht 46 ft For Rent
Cruise on the Most Luxurious Yacht in Manila Bay
Selena can also use the yacht as a stunning backdrop for a debut photoshoot. Enjoy the luxurious amenities of the yacht while taking in the stunning views of the horizon as the sun dips below the water. Make your special occasion even more unforgettable by chartering a sunset cruise on the 40ft Camargue yacht.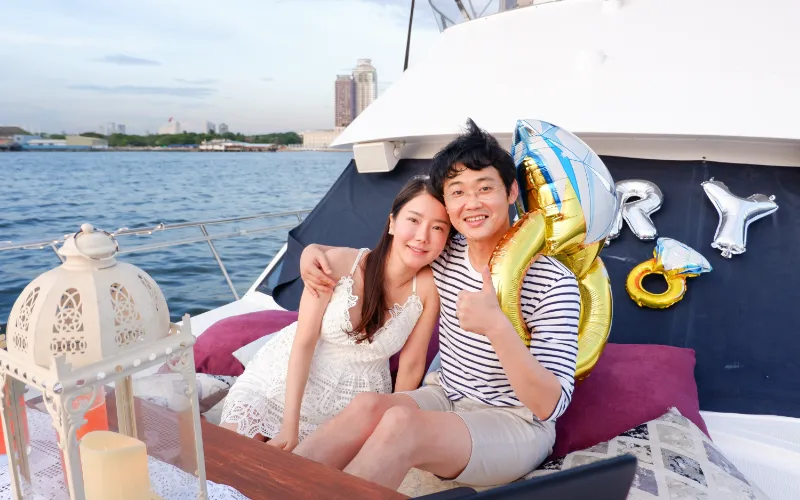 Plan your Dream Proposal with Selena
Selena offers a exclusive Dinner for 2 package we have exclusive curated menu that you may choose for your dream proposal for your future partner.
Book your Intimate Birthday Party with Selena
Are you looking for an intimate birthday party? Selena can offer provide an intimate birthday party and it can accommodate up to 12 pax.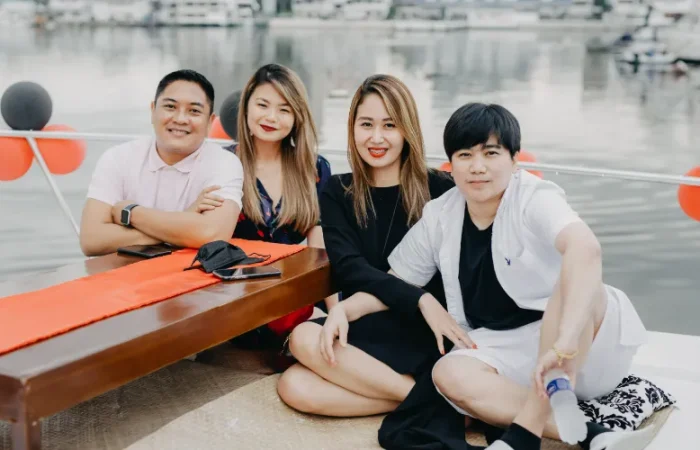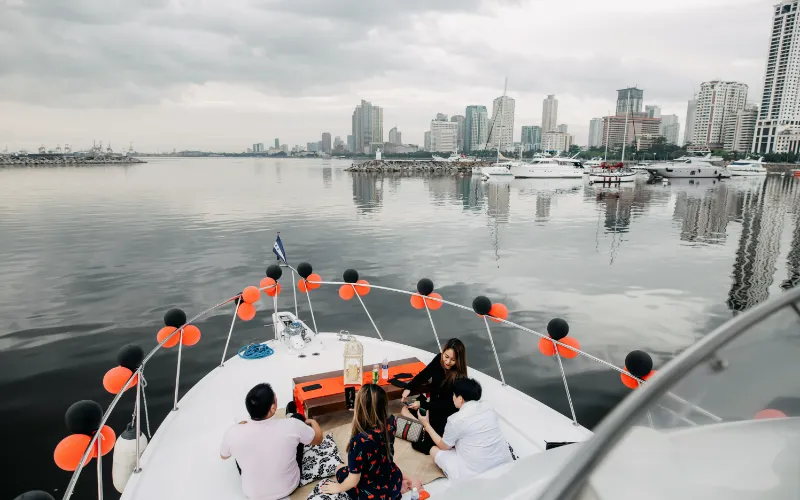 Plan your Quick Get-away with Friends
Selena can be your quick get-away and enjoy the 360 view of Manila bay. We offer exclusive curated meals for you to choose on.
Exclusives Event Packages
We offer luxurious event packages such as food and beverages, event styling, hair and makeup, grazing table, photo and video coverage, lights and sound system, Band & Musicians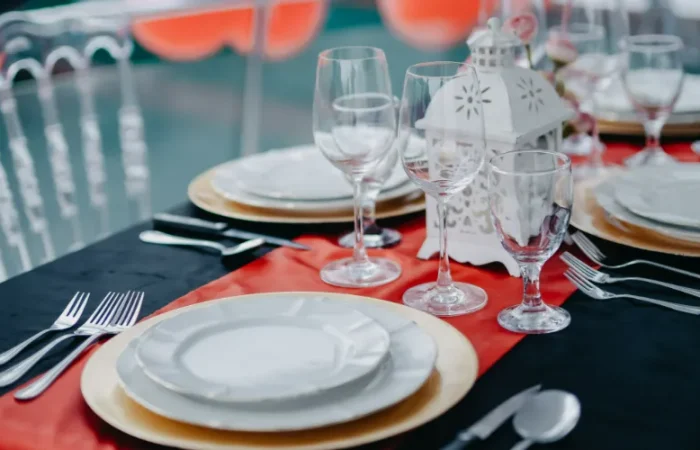 DAY TOURS
PHP 15,000 PER HOUR
• Minimum of 3 hours
• Exclusive Cruise
• 12 pax max capacity
• VAT Inclusive
{{ reviewsTotal }}
{{ options.labels.singularReviewCountLabel }}
{{ reviewsTotal }}
{{ options.labels.pluralReviewCountLabel }}
Magallanes Brgy, Makati City, PH